Register a new company online today!
Register your company online in only 15 minutes today and collect your registered ACN straight away.
ACR Services - Since 2013
Australian Company Registration Services have been servicing customers for company and business registrations since 2013. We have the experience in the field to ensure your new company registration is completed fast!
Can I speak to someone?
Sure you can, we are online and can be contacted via chat, complete the enquiry form on the contact page or give us a call during normal business hours if you get stuck on anything... we are here to help.
About ACR
We made company registration process easier than ever. Easy to fill out a form, 24/7 ASIC edge service, 100% secure payment gateway by Eway. We send documents by Email and post. SMS confirmation upon completion. Domain registration, business name registration, accounting software all in few minutes. And enjoy our 15 minutes free consultancy service Australia wide.
What You Will Get
ACN and the Certificate of Registration

ABN (Australian Business Number)

Company TFN (Tax File Number)

GST (Goods and Services Tax)

PAYG Tax Registration
All documents you need to set up a company and to start a business
15 Minutes Free Obligation Free Consultancy
FEATURED ARTICLES
Knowledge Centre
You're entitled to an ABN if you're carrying on or starting an enterprise in Australia or making supplies connected with Australia's indirect tax zone or a Corporations Act company or other entities type. Carrying on an enterprise An enterprise includes activities done in the form of... read more
WHAT THEY SAY
Customers Reviews
ASIC Company Registration
Agent No. 42255
Include ACN (Australian Company Number), Company Registration Certificate and Company formation related documents. Same Day Service.
ATO Registrationt
Agent No. 25910218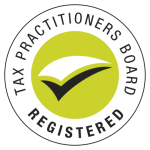 Australian Business Number (ABN), Company Tax File Number (TFN) and Pay As You Go (PAYG) Tax Registration.